Hazardous Materials Packing
Come to CCI and we'll help take the worries out of hazmat!
We offer a wide range of DG services, including packing, chemical repours,onsite services, consulting and training. Our fully certified staff will help you to take the worry out of hazmat.
Hazardous materials are defined as a substance or material determined and designated by the Secretary of Transportation to be capable of posing unreasonable risk to health, safety and property when transported in commerce. Items considered hazardous are many and various. As such, their packaging requirements differ considerably.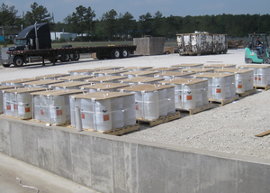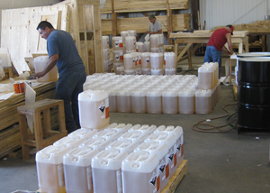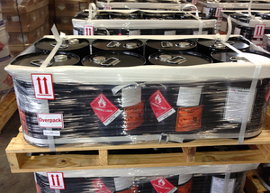 At C.C.I. Inc. you will find experts with complete knowledge of all aspects of hazardous materials shipping from certification, documentation, packaging, marking and labeling. We keep informed of all the latest requirements and regulations to assist in keeping you up to date. We are fully qualified to help pack materials and prepare DGD's for export by ocean, air or by road. Our hazardous material specialists are certified in IATA ICOA, IMDG and DOT. We also provide the following services:
Repours, UN spec plastic and steel drums
UN4G cartons
UN4D plywood crates
Container loading, blocking and bracing, placarding
Onsite services
Expedited services
Vehicle preparation/documentation
DG checks
Rejection fixes
At C.C.I. Inc. all materials are handled properly for safe transport.
Liquid-Gas, Oil, & Chemicals
Batteries
Radioactive Materials
Corrosives
Flammable Liquids
Toxic Materials
Explosives
Temperature-dependent dry ice shipments
Other Hazardous Materials